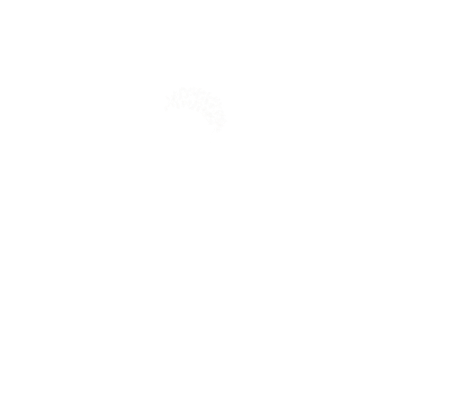 Curl up with a good
Manifold

.
Shouldn't the web be a nicer place to read books?
It's surprisingly easy to publish your books on Manifold.
Manifold works with the files you've already got, converting your existing content into beautiful, responsive online texts that can be annotated and augmented with rich media.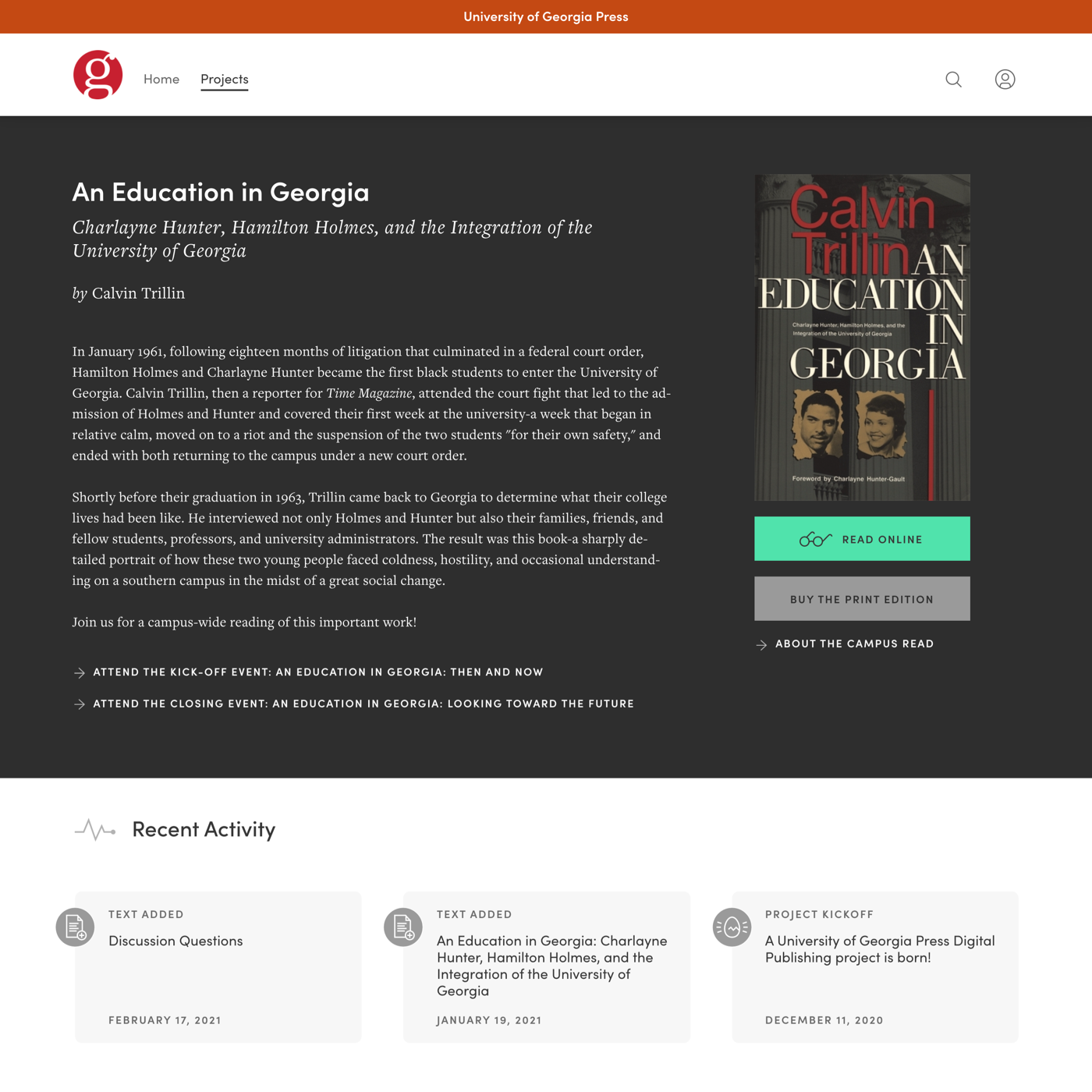 There's room for everything that doesn't make it into the book.
Scholarship is a process, not a product. Gather and share your work—even while you work—with Manifold. Research materials, rich media, interviews, raw data, drafts, notes all have a home here.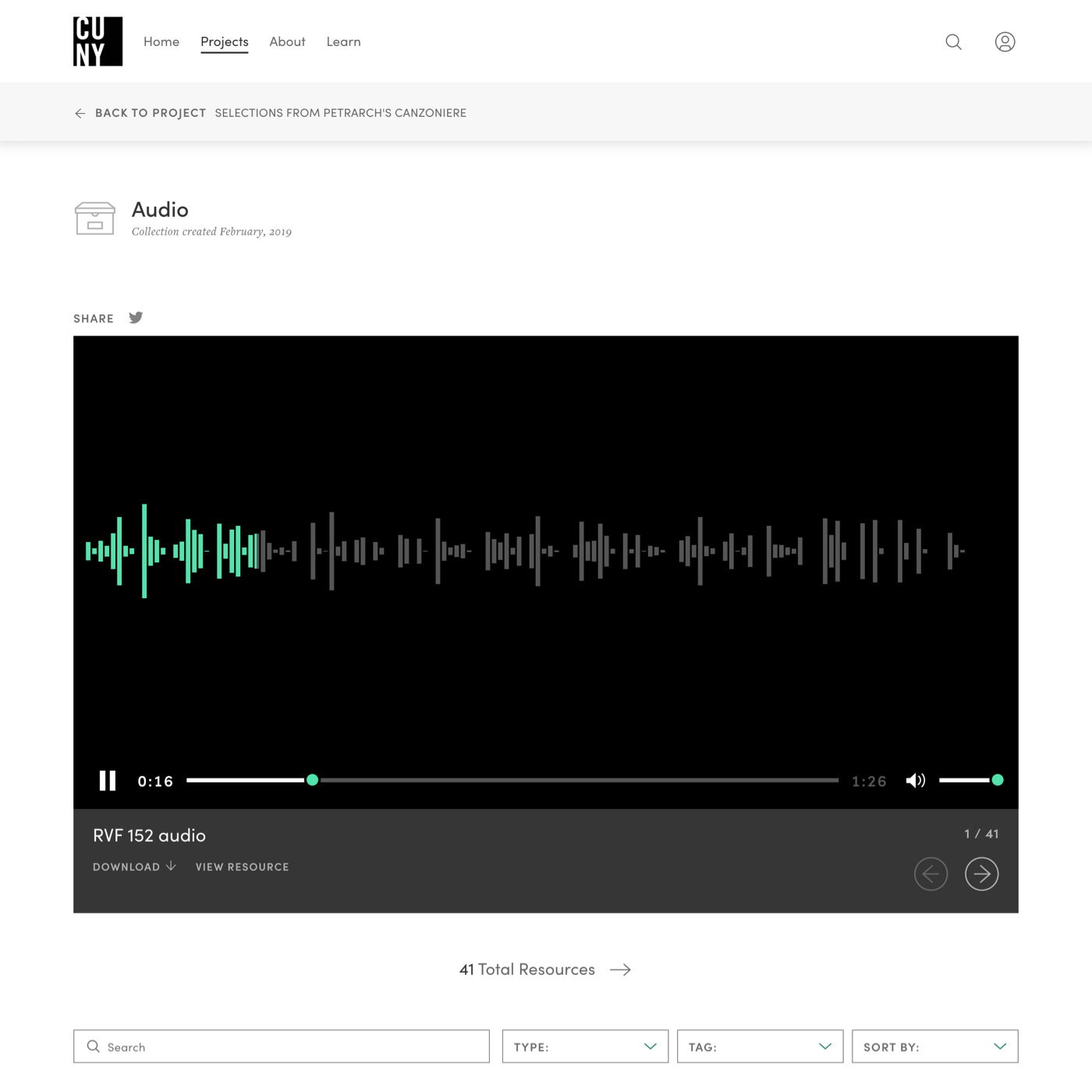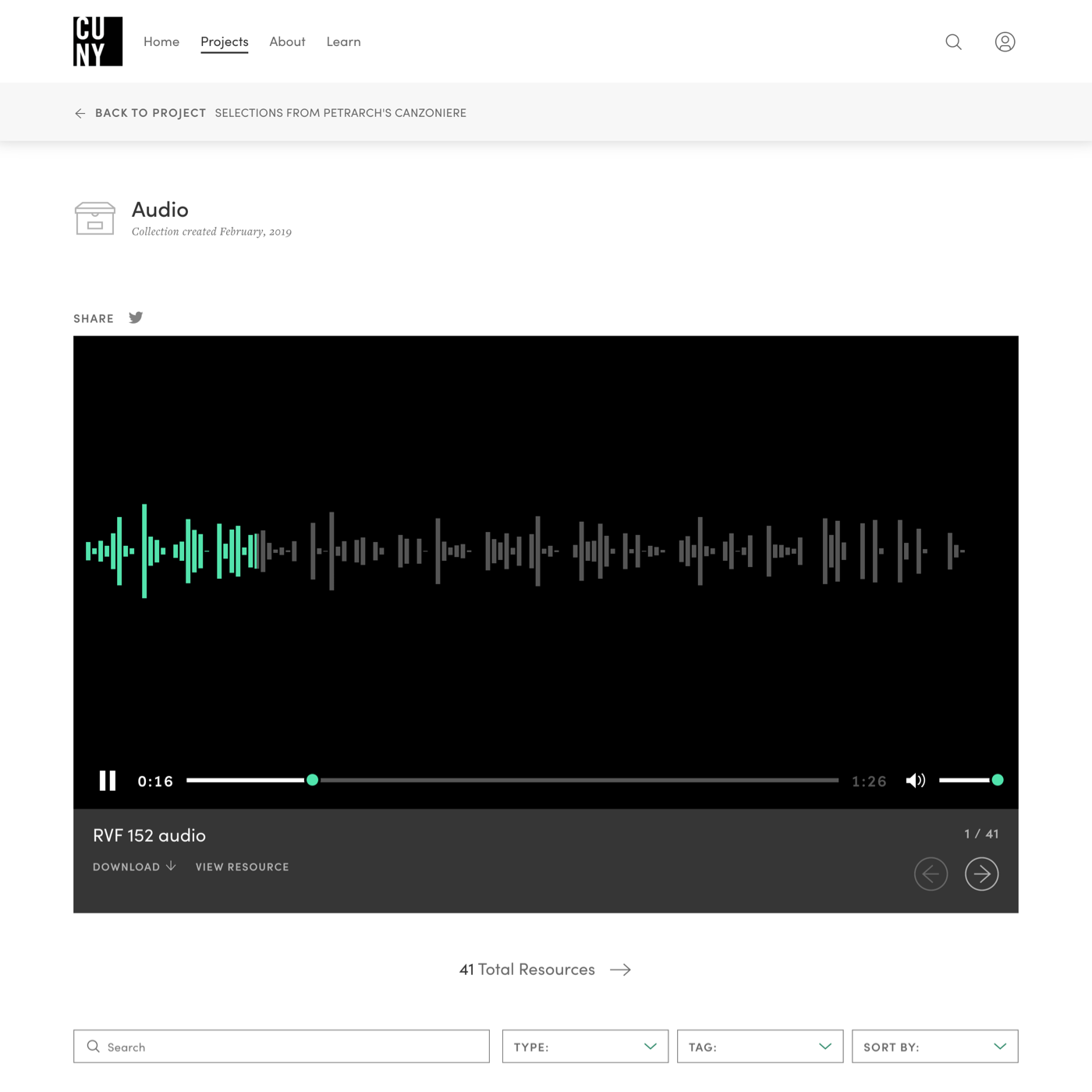 Audio Petrarch's Canzoniere
Publications can be books, but they don't have to be.
The web isn't made of paper. A Manifold project can contain almost anything with a digital footprint. If you think it's relevant to your project, put it in your project.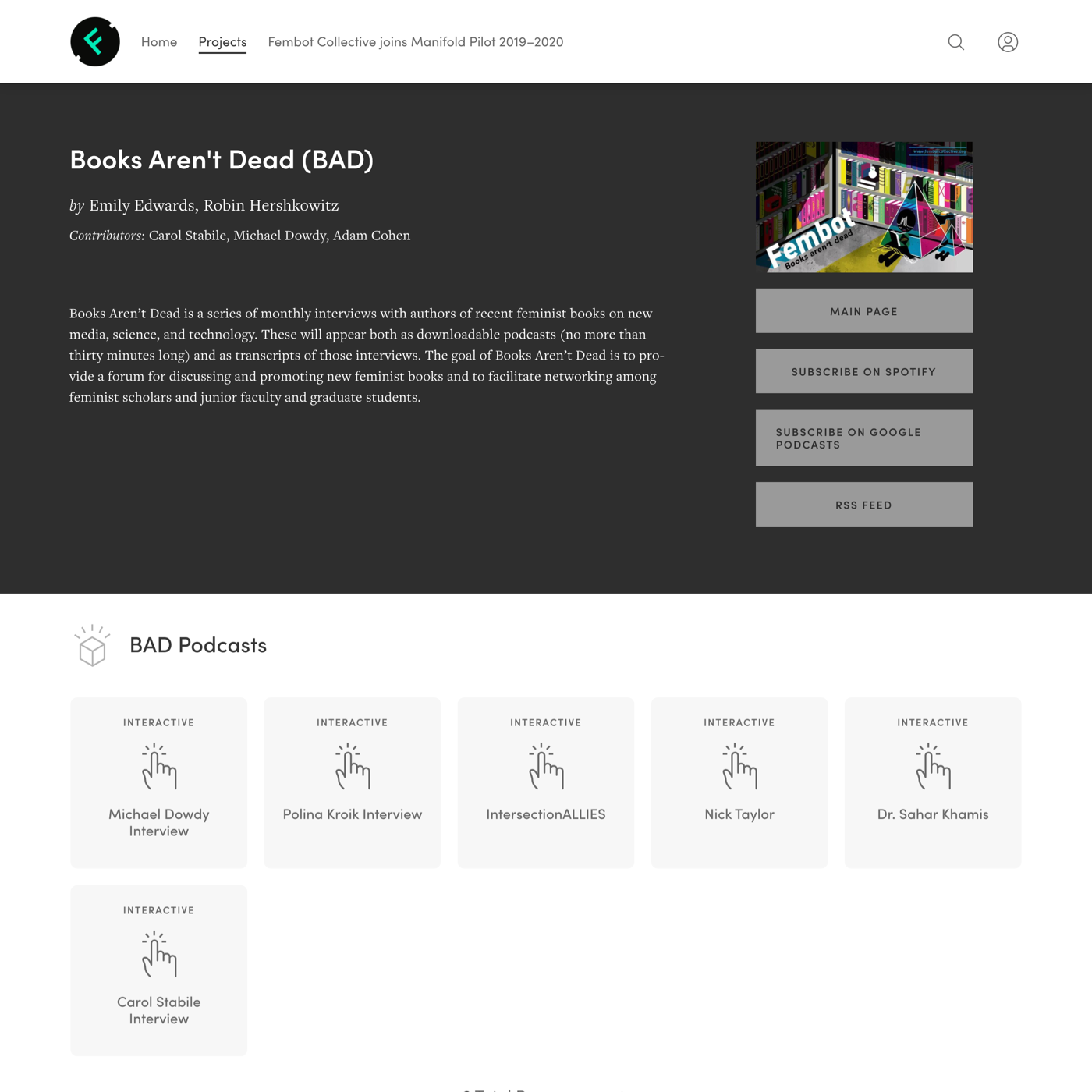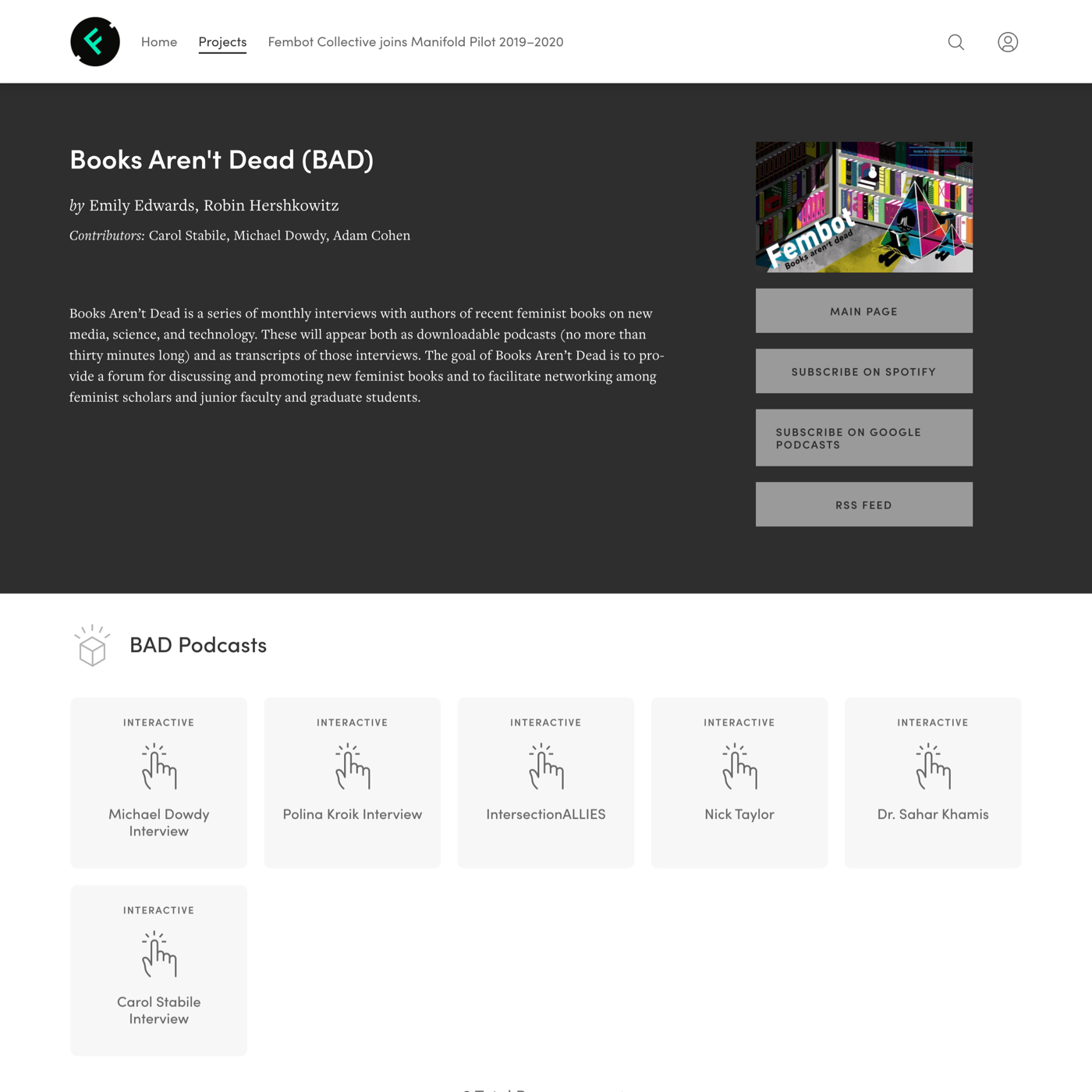 Podcast Books Aren't Dead
Teachers and students can annotate and collaborate.
With Manifold reading groups, your highlights, annotations, and discussions can be public, private, or visible only to a group—perfect for classrooms and other close collaborations.
Series, collections, and journals feel right at home.
Group projects into project collections, or let Manifold do it for you based on project subjects and tags. Once you've built a collection, you can promote it with its own custom landing page.
Manifold is fast, friendly, and responsive.
We do our best to learn from the print book. Our reader is built to be beautiful, customizable, and easy to use—no matter the device or browser.
Whether you sell your books, or give them away, we are happy to help.
Manifold supports eCommerce and Open Access. We'll never tell you how to approach your own market.
Customize your Manifold installation to truly make it your own.
You can adjust the color scheme, add your logo, create custom pages, create stand-alone projects—it's easy to make Manifold your own, no developer required.
When developers work with us, they appreciate our open source code and APIs.
We're 100 percent open source. Every bit of Manifold is accessible through documented APIs. Integrate with external systems, automate workflows, bulk-ingest backlists, and more.
We've made accessibility a first-class, non-negotiable feature.
We are deeply committed to accessibility and constantly review our app to ensure that all users can access content without compromising functionality. Learn more about our work.
With built-in preservation, digital doesn't have to mean disposable.
We've partnered with Portico to come up with a scalable, simple, cost-effective approach to preservation that will make your campus librarian happy.
Where are we headed?
Our roadmap shows where we're going, but it's not set in stone—we're looking for new partners to join us on this journey and help chart our course.